@loopback/security
Common types/interfaces for LoopBack 4 security including authentication and authorization.
Installation
npm 

install

 

--save

 @loopback/security

Overview
Subject

It's the "who" for security
contains a set of Principles, a set of Credentials, and a set of Permissions

Principle

Represent a user, an application, or a device

Credential

Security attributes used to authenticate the subject. Such credentials include passwords, Kerberos tickets, and public key certificates.

Permission

It's the what for security.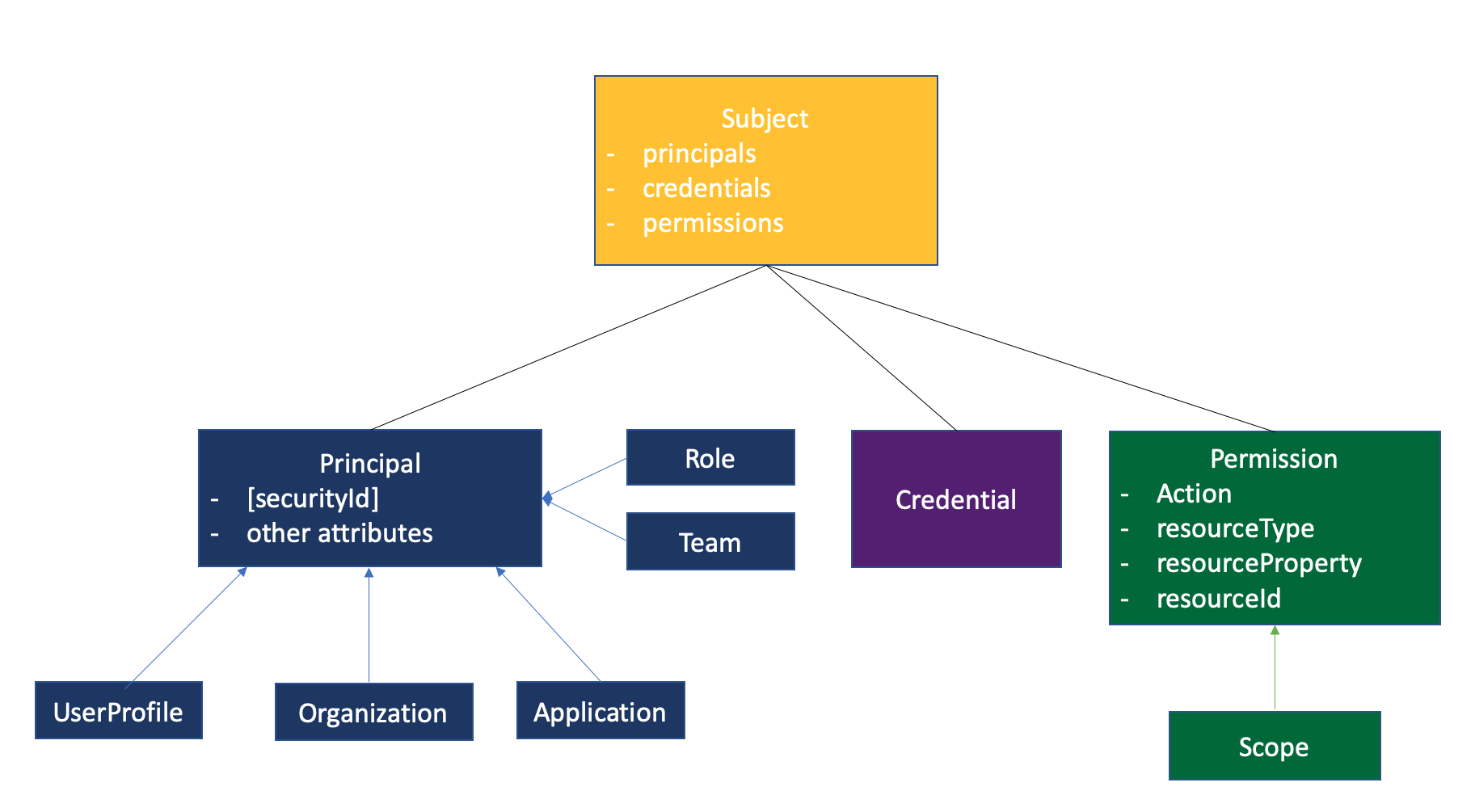 Basic use
Contributions
Tests
run npm test from the root folder.
Contributors
See all contributors.
License
MIT