Originally published on strongloop.com
The Toronto Cloud Integration Meetup hosted an event on Tuesday, February 5, 2019: "Quickly Build APIs with Existing Services and Data Using LoopBack!" Since not everyone is local, we filmed the meetup so we could share it with our community.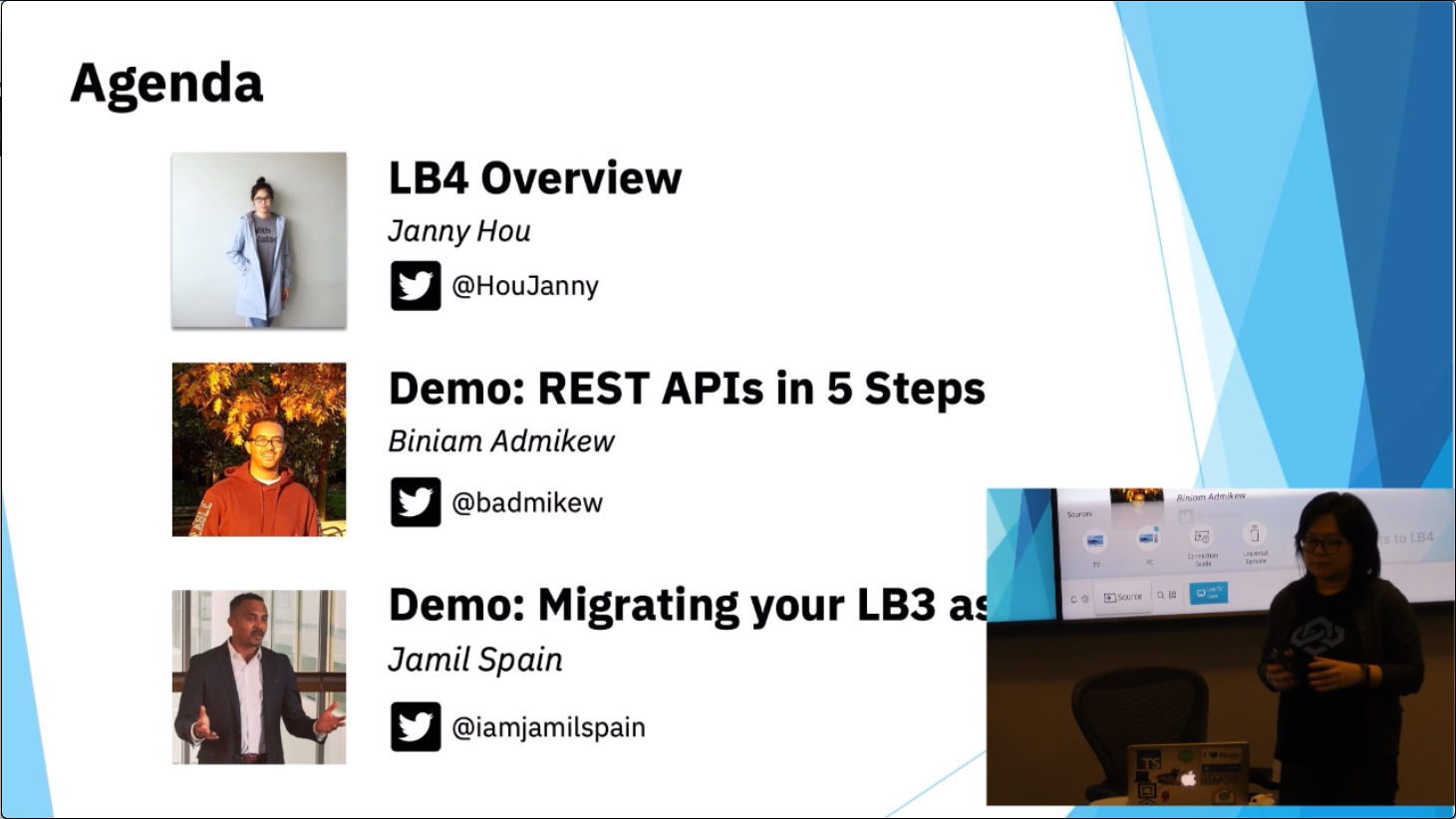 Our goal was to bring awareness of LoopBack to the Node.js community in Toronto. We also brought snacks and swag to share. Here's a snapshot of what was covered.
Janny Hou explained what LoopBack is, what you can do with it, and the rationale behind the rewrite of the framework. You can find the link to relevant LB4 docs here.

Biniam Admikew demonstrated how how easy it is to expose REST API from your database with just a few steps.

Jamil Spain provided an additional demo while also taking care of capturing the meetup on video.
You can view each videos on our YouTube channel playlist here.
You can view the slides from the meetup on Slideshare.
What's Next?​